Massage Therapist Hillary Middleton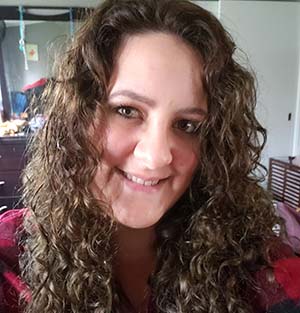 Hello! My name is Hillary Middleton.  I have been an LMT (Licensed Massage Therapist) for over 4 years. I graduated from Cortiva Institute of Massage in 2015. I went into working in a chiropractic office as an LMT/Rehab assistant straight out of school. While a lot of colleagues were more interested in the spa and relaxation atmosphere, my heart was set on helping people with their pain and achieving homeostasis.
I am always attending courses to further my range of training and certifications, so far I have completed training in cupping, Graston, and Dolphin Neuro-stim.
Cupping has been used for centuries, starting in Chinese medicine. Cupping is mainly used to help remove toxins from the body and restore circulation to specific areas, they can also be used to quickly bring blood to an area to help warm and loosen and area for further body work.
Graston is a technique that requires a small tool that is mainly used to break up scar tissue, lactic acid, and other adhesions that impede function of an area.
Neuro- stim is not a very well known practice. A lot of people hear Stim and think of those machines with little wires and sticky pads that make you feel a "white noise" or 'buzzing" feeling, the devices I use are completely different. E-Stim (sticky pad device) distorts or scrambles the pain and brain signal to the area in attempt to relieve the pain and relax the muscle. This can temporarily help a painful area. If the e-stim machine is set too high the area receiving the treatment can muscle spasm more. Neuro-stim is different in many ways. When I am treating someone with this technique I have two hand held devices that communicate to one another. Their signals are customizable in intent and strength, all while working with the brain signals and nerves to help pain and the body's communication to that area. The multiple different settings in these devices allow me to treat anything from scar tissue to concussions, frozen shoulder, drop foot and more.  These devices have the potential to aid in the healing/strengthening process.
I also have a passion for treating anything I can naturally- from household cleaning products to allergy aids. I probably own every essential oil you can think of.  I try to encourage the use of natural remedies to help your ailments in my work as well.
My passions in life led me to be in this career. I love that my job allows me help people achieve a better quality of life. Other than my career my passions include my fiancé, my soon to be step daughter, and of course my fur babies. I am very close with my entire family and love to go on nature hikes and antique shopping! Don't get me wrong, I also love my down time next to my fireplace with a good book!
Now that you have a little insight to who I am and my skill set I hope I can be of aid to your health and wellness!
Our Philosophy
Are you looking for a more Natural Approach to your Health?
When we look at the mechanical workings of the body, i.e. our musculoskeletal system, we consider the first and foremost responsibility is to help restore functional balance to that system. That is done with Chiropractic Manipulative Therapy. It is a mechanical force, for the purpose of recreating motion where motion has been lost. Again, we have witnessed some pretty incredible things happen with our patients, regarding their health.
When a bone (vertebrae) within the spinal column becomes misaligned, a condition known as a "vertebral subluxation" takes place. This can occur due to poor posture, an injury at work, in an auto accident, or a sports injury. As well as, the wear and tear of the everyday stress on our lives.
A vertebral subluxation causes interference to the nerve system, thus diminishing the body's capability of performing these innate functions. When the vertebral subluxation is removed the body is allowed to function at 100%.
Our facility offers on-site X-rays, Electric muscle stimulation (EMS) therapy, Intersegmental Traction Therapy, and Physical Therapy. We also have a massage therapist on staff offering Deep Tissue, Swedish, and Myofascial Massage.