Chiropractor Tiana Torres D.C.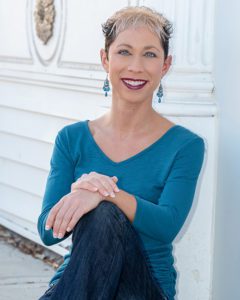 Hello, my name is Dr. Tiana Torres and I am a Chiropractic physician who's been practicing in the Northwest suburbs since 2011. I graduated from Southern Illinois University Edwardsville with a Bachelor's degree in Kinesiology: Exercise and Wellness before earning my Doctor of Chiropractic degree from Palmer College of Chiropractic in Davenport. I then obtained my Master's degree in Sports Science and Rehabilitation from Logan University I continue to attend seminars and conferences throughout the year in order to further my education and add to my "treatment toolbox," so that I can give my patients the best care possible.
My approach to your care involves full spine, extremity and cranial bone adjusting using Thompson drop table, Activator, Diversified, and the Sacral Occipital Technic Method. All of the techniques I use in the office are safe and effective for adults and children. My individualized care plans consist of teaching functional exercises to help patients improve their posture and teach proper body mechanics to decrease the risk of injury and pain. I focus on all aspects of health for all age groups and ability levels while specializing in exercise and rehabilitation to help you maximize your performance and health.
My passions include spending time my fur babies Apollo and Clyde, watching sports, spending time with friends, reading, and traveling. I also love a good cup of coffee and Chicago style deep dish pizza. Most of all, I enjoy helping my patients to feel their best. As your doctor, I have one goal, your wellness! I can't wait to help you achieve it.
Our Philosophy
Are you looking for a more Natural Approach to your Health?
When we look at the mechanical workings of the body, i.e. our musculoskeletal system, we consider the first and foremost responsibility is to help restore functional balance to that system. That is done with Chiropractic Manipulative Therapy. It is a mechanical force, for the purpose of recreating motion where motion has been lost. Again, we have witnessed some pretty incredible things happen with our patients, regarding their health.
When a bone (vertebrae) within the spinal column becomes misaligned, a condition known as a "vertebral subluxation" takes place. This can occur due to poor posture, an injury at work, in an auto accident, or a sports injury. As well as, the wear and tear of the everyday stress on our lives.
A vertebral subluxation causes interference to the nerve system, thus diminishing the body's capability of performing these innate functions. When the vertebral subluxation is removed the body is allowed to function at 100%.
Our facility offers Chiropractic adjustments (Thompson Drop Table, Activator, SOT(R), Diversified), Exercise therapy, exercise bands, on-site X-rays, Doterra essential oils, ice packs, moist heat packs, air purifiers, Juice Plus+, and Nutritional counseling with Supplementation (Standard Process, NuMedica, Apex Energetics, OrthoMolecular, NutriDyn). We also have a massage therapist on staff offering Deep Tissue and Myofascial Massage as well as Cupping and MPS Neurostim.